Wristbands
Minium of 5 Wristband per purchase will be distributed for €10 incl. P&P
T-Shirts
Live Life Cycle Kit
Full Zip Cycle Kit with shorts – Gel Padded, 3 pockets in jersey back, Race Fit.
Available in M, L, XL, XXL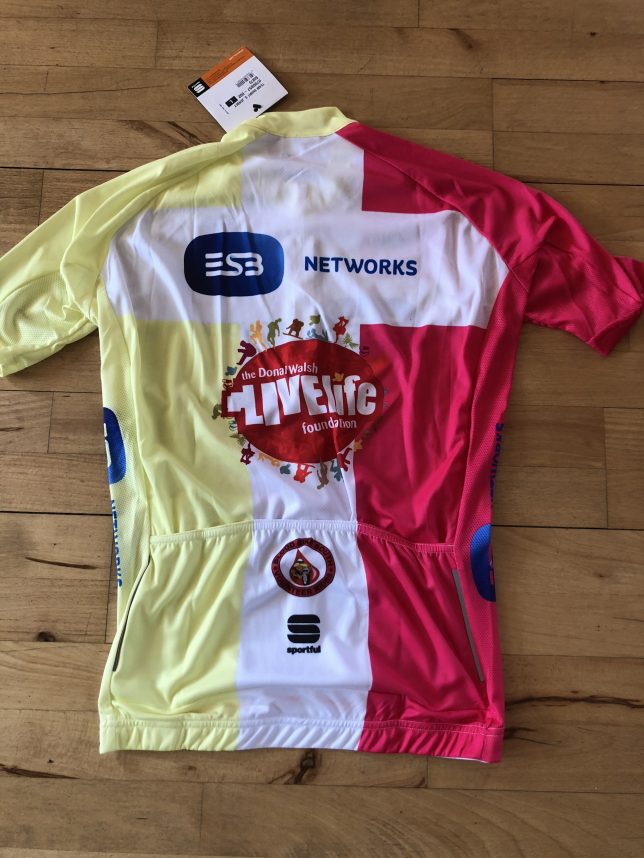 Cycle Jersey
Requirements for setting up an event:
Prior to purchasing any merchandise for fundraising you will need to complete & return the one of the application forms for events you can find on the #LiveLife Event page.
 We will then verify your school, club, organization and confirm that you have our permission to fundraise in the Donal Walsh #Livelife Foundation name.
Official #Livelife Wristbands may be purchased through EventEase by clicking the link below.