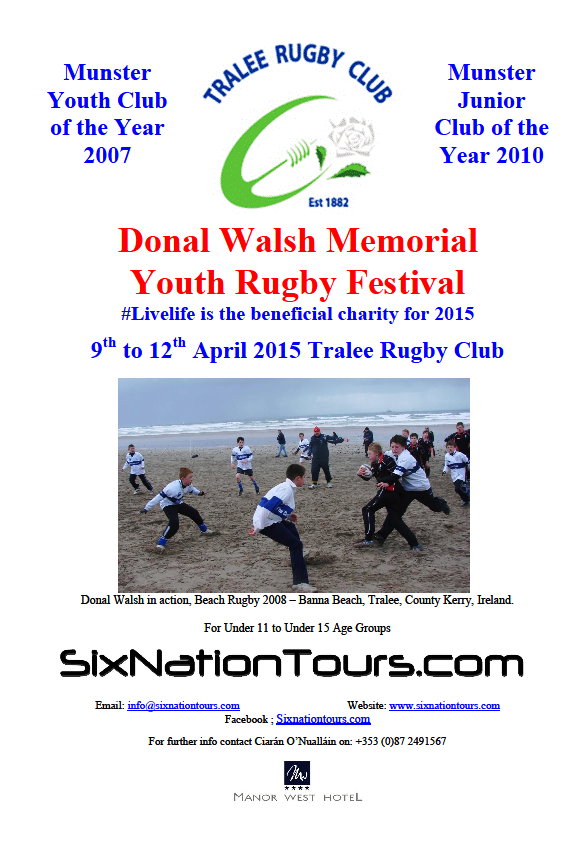 When Donal was going through his first treatment for cancer his dad, Fionnbar, and two friends set up SixNationTours.com as a company to provide Rugby events and tours for youth rugby.  Their combined knowledge of the game and audience provided a perfect platform to run events and tours to various countries and build up relationships with many clubs over this period.  One of the center pieces of this was the Tralee RFC International Youth Rugby Festival which is still running each year on the first weekend after Easter.   In 2015 this will be the 9th to the 12th of April and has been re-named the Donal Walsh Memorial Youth Rugby Festival.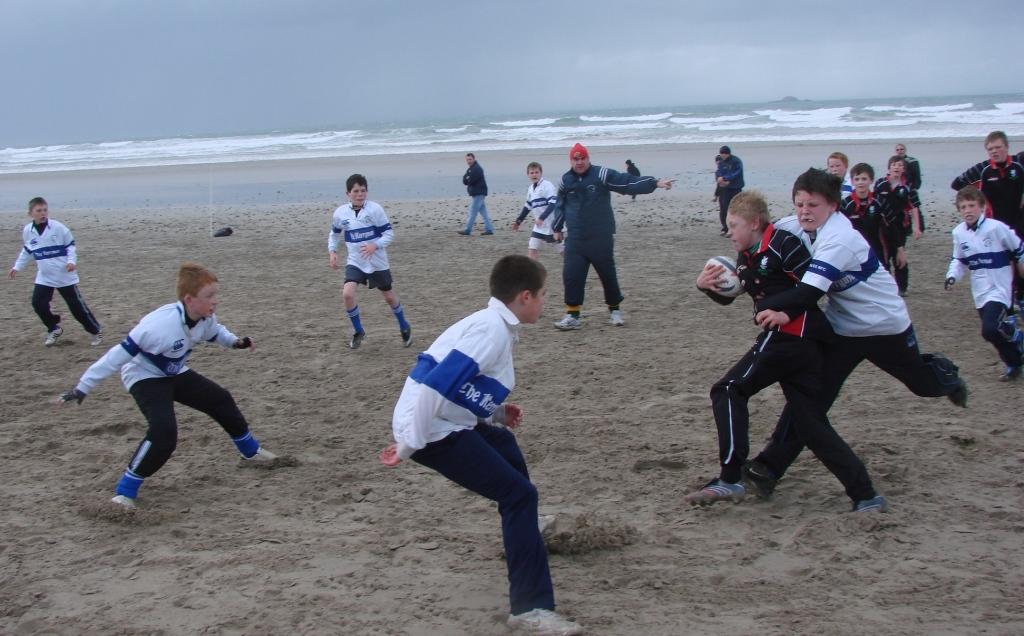 Donal worked at a number of these festivals and now he is remembered by his club and province with Cups  & Festivals dedicated to his memory……boy would he get a kick out of that!
While Fionnbar is no longer able to give Sixnationtours.com the same commitment the Walsh family are proud to support this initiative and will be in attendance for the event.